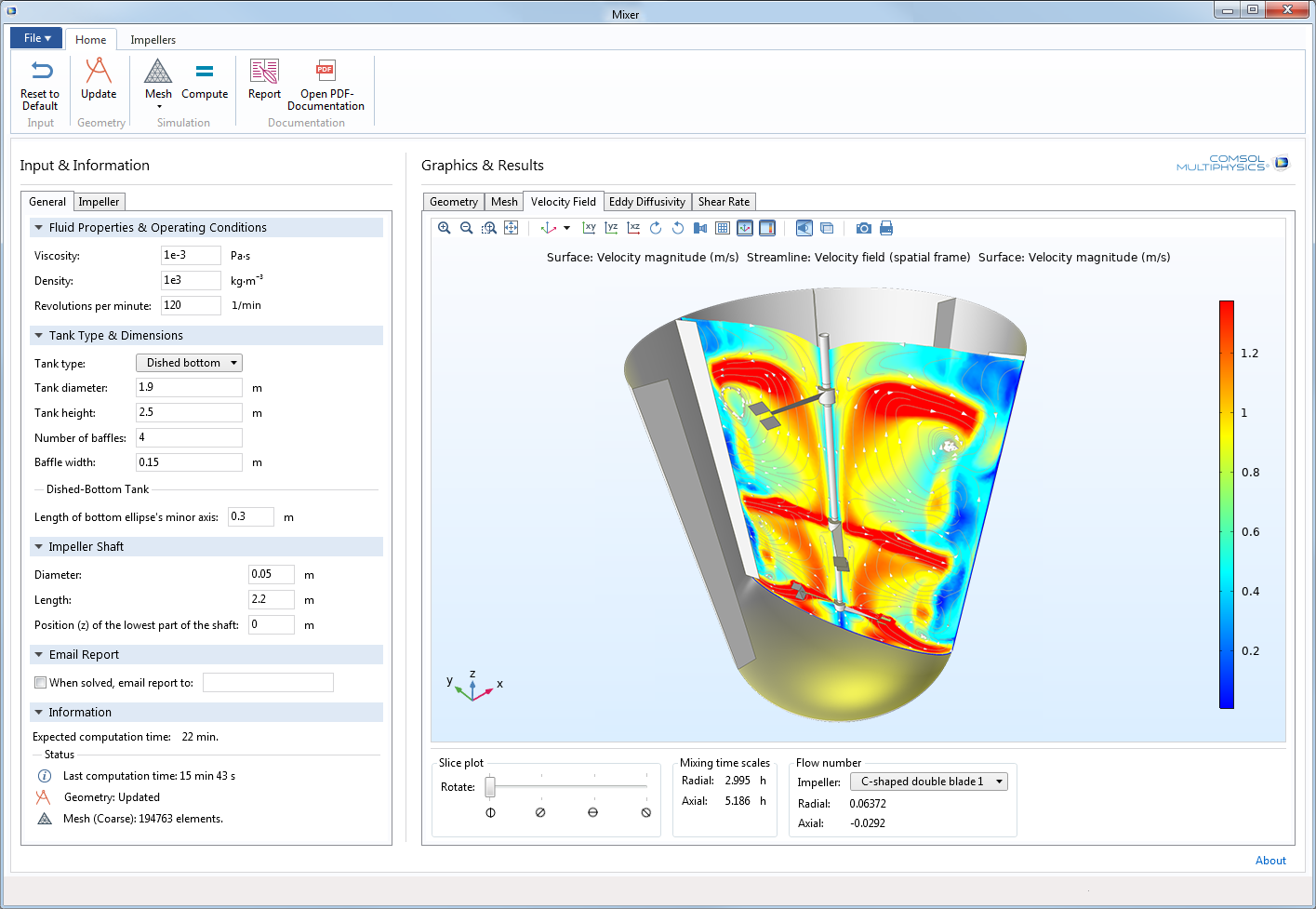 Create Standalone Applications with COMSOL Compiler™
Software for Creating Standalone Applications
While the Application Builder requires the Windows® version of COMSOL Multiphysics® to build applications, with COMSOL Compiler™, you can compile applications created with the Application Builder into standalone applications for the Windows® and Linux® operating systems and macOS. Applications are compiled with a simple click in the Application Builder user interface. You can provide your own splash screen and desktop icon by modifying the options in the Executable settings window in the Application Builder. The splash screen will be displayed upon starting the compiled application.
About the COMSOL Compiler™ License
COMSOL Compiler™ is available as named single-user license, CPU-locked license, or floating network license options as an add-on to a COMSOL Multiphysics® license of the same type.
COMSOL Compiler™ can be used to compile applications that include functionality from any add-on products to COMSOL Multiphysics® with the following exceptions: Material Library, LiveLink™ for Simulink®, and File Import for CATIA® V5. Compiled applications do not support the batch processing or cluster computing options of a COMSOL Multiphysics® Floating Network License.
Every business and every simulation need is different.
In order to fully evaluate whether or not the COMSOL Multiphysics® software will meet your requirements, you need to contact us. By talking to one of our sales representatives, you will get personalized recommendations and fully documented examples to help you get the most out of your evaluation and guide you to choose the best license option to suit your needs.
Just click on the "Contact COMSOL" button, fill in your contact details and any specific comments or questions, and submit. You will receive a response from a sales representative within one business day.
Next Step:
Request a Software Demonstration