Attention:
This event has ended. View all upcoming events on the
events calendar
.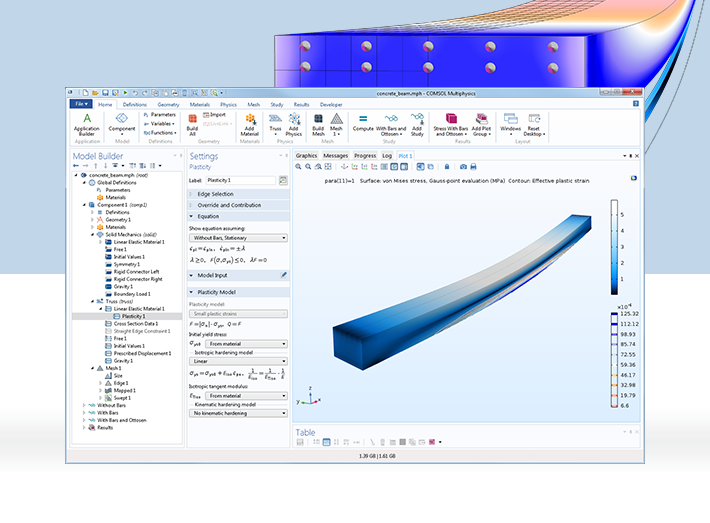 Nelle simulazioni in ambito strutturale un'esigenza frequente è la modellazione di strutture con geometrie particolari, come travi o strutture a guscio. COMSOL Multiphysics® consente in questi casi di ricorrere a elementi specializzati (shell, membrane, truss, beam...), in 2D o in 3D, pensati per semplificare la modellazione di questo genere di strutture.
Durante il webinar assisterete in diretta alla modellazione in 18 minuti di elementi strutturali con COMSOL Multiphysics®: potrete vedere il software in azione, mentre i nostri tecnici vi mostreranno come modellare e connettere i vari elementi strutturali tra loro e con elementi solidi, in tempo reale.
Si segnala che dopo lo svolgimento del webinar NON sarà disponibile una versione registrata.
Registrazione – Come utilizzare elementi strutturali in 18 minuti
13 giu 2019
14:30 - 14:50 CEST
This event has ended. Visit the event calendar to view upcoming events.
Webinar Details
Date and Time
13 giu 2019 | 14:30 CEST (UTC+02:00)
Speaker
Mara Pagani
COMSOL S.r.l.