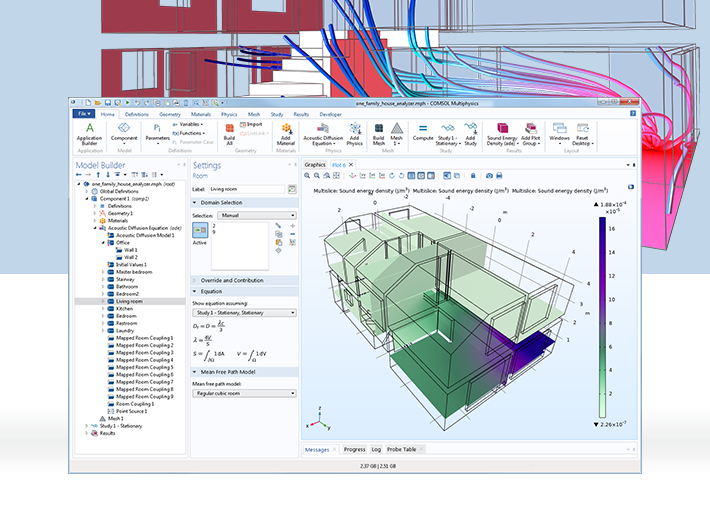 If you want to learn more about using the COMSOL® software for modeling acoustics applications, join us for this interactive web workshop.
During this web workshop, we will discuss:
Modeling Acoustics Applications
Acoustic wave propagation in fluids
Defining acoustic sources and computing the acoustic near and far field
Acoustic-structure interaction (vibroacoustics)
Wave propagation in porous materials
Thermoviscous acoustics for modeling mobile devices and miniature transducers
Aeroacoustics for acoustic propagation in a moving fluid
Solving acoustically large models either in ultrasound or geometrical acoustics
Postprocessing of acoustic results
Register for Web Workshop: Acoustics
This event has ended. Visit the event calendar to view upcoming events.
Web Meeting Details
Dec 12, 2017 | 2:00 PM CET (UTC+01:00)
Speakers
Rien Wesselink
COMSOL BV
Ruud Börger
COMSOL BV