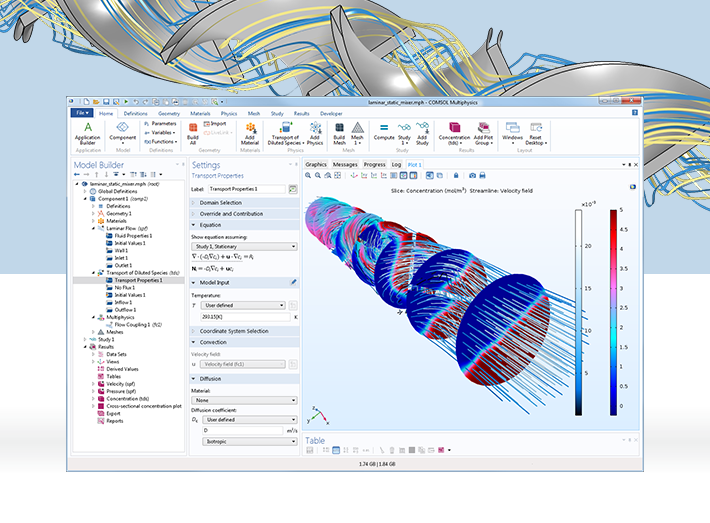 If you want to learn more about using the COMSOL® software for microfluidics simulation, join us for this interactive web workshop.
During this web workshop, we will discuss:
COMSOL Multiphysics® and Microfluidics
Single-phase flow capabilities, including Newtonian and non-Newtonian flow
Two-phase flow simulations capturing surface tension and capillary action
Chemical species transport through diffusion, convection, and migration in electric fields
Overview of electrohydrodynamic effects including electroosmosis, electrophoresis, and dielectrophoresis
Applications such as lab-on-a-chip (LOC) devices, digital microfluidics, and inkjets
Register for Simulating Microfluidics in COMSOL Multiphysics®
This event has ended. Visit the event calendar to view upcoming events.
Web Meeting Details
Aug 31, 2017 | 2:00 PM CEST (UTC+02:00)
Speakers
Frank de Pont
COMSOL BV
Ruud Börger
COMSOL BV