Attention:
This event has ended. View all upcoming events on the
events calendar
.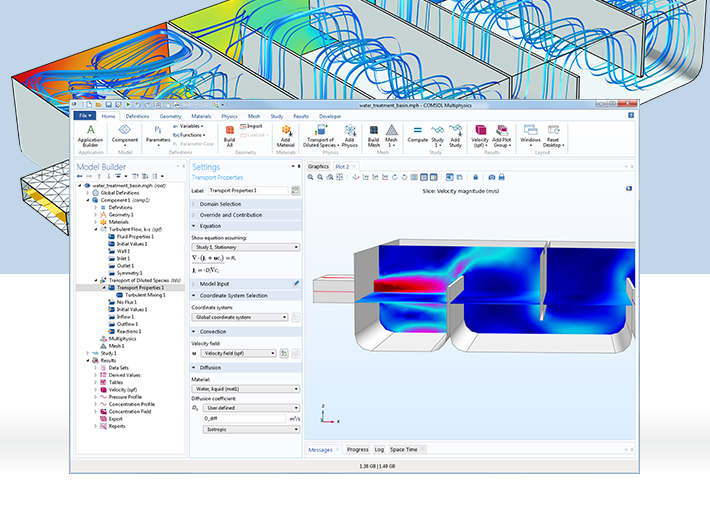 Non-Newtonian fluids are found in a great variety of processes in the polymer, food, pharmaceutical, cosmetics, household, and fine chemicals industries. Examples of these fluids are coatings, paints, yogurt, ketchup, colloidal suspensions, aqueous suspensions of drugs, lotions, creams, shampoo, and suspensions of peptides and proteins, to mention a few.
The Polymer Flow Module, released with COMSOL Multiphysics® version 5.6, brings features for the modeling and simulation of non-Newtonian fluid flow with viscoelastic, thixotropic, shear thickening, and shear thinning properties.
This web workshop gives an introduction to the Polymer Flow Module and presents the new functionality for fluid flow in version 5.6.
Register for Modeling Polymer Flow
This event has ended. Visit the event calendar to view upcoming events.
Web Meeting Details
Local Start Time:
April 9, 2021 | 10:00 CEST (UTC+02:00)
Speaker
Frank de Pont
COMSOL