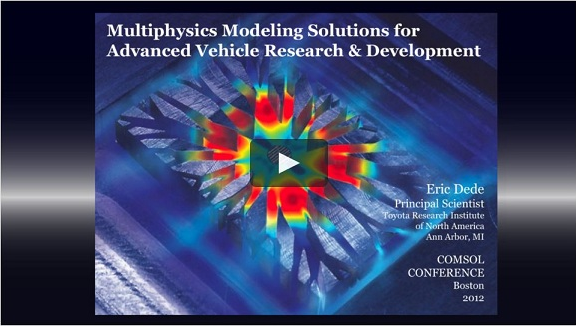 Hybrid vehicles are no longer a new concept, but that does not mean research and development (R&D) has ceased. If anything, it is ramping up as demand for hybrid design optimization continues to grow. Ercan Dede from Toyota Research Institute of North America held a keynote talk at the COMSOL Conference Boston 2012 on how they are using multiphysics modeling for advanced vehicle systems R&D. If you weren't there, you can now watch his keynote in a video format instead.
Read more
---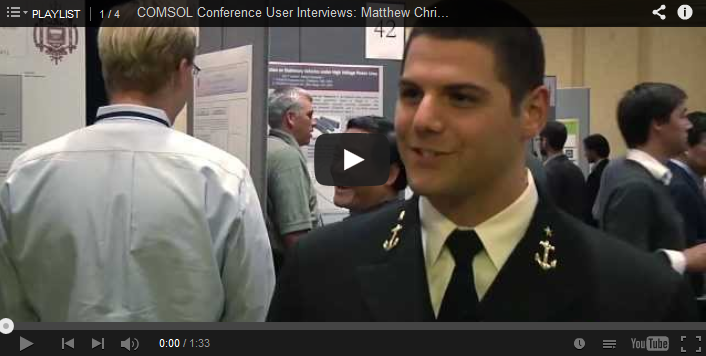 Each year we are excited to gather thousands of customers at the worldwide COMSOL Conference series. The events enable the entire user community to see the great projects colleagues have been working on and catch up face-to-face. This year, we wanted to capture some of these conversations and share them with you. That is why we sent our video director, Matt Milhomme, to the COMSOL Conference 2012 in Boston to conduct some interviews. We now have a video series of […]
Read more
---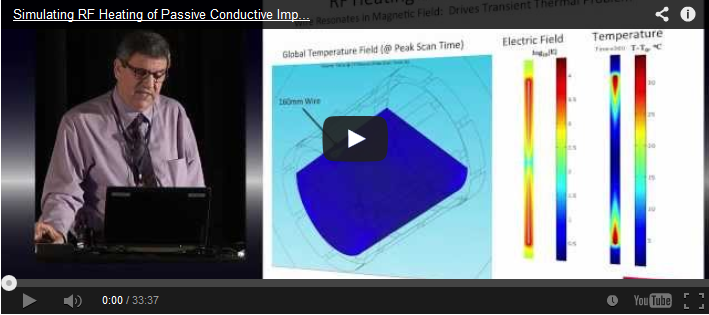 The second video in our COMSOL Conference Boston 2012 keynote series features Dr. Alan Leewood's presentation on the use of multiphysics simulation for medical safety applications. The focus of this presentation is on the safety of passive conductive implants during MRI screenings.
Read more
---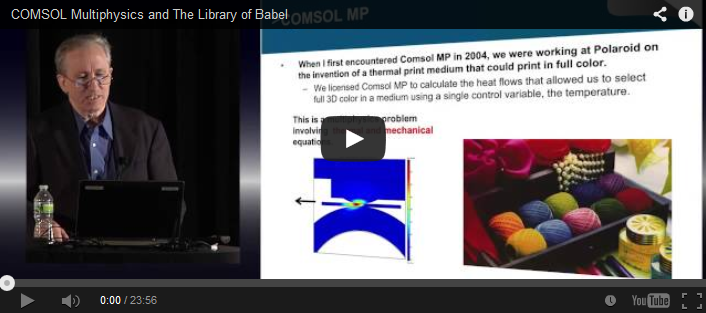 One of the differences between this year's COMSOL Conference, and previous years', is that this year we filmed a lot of it. During the next few weeks we will be publishing some of these videos for those that were there, to enjoy it once again, and for those that weren't to get a taste of what went on. To kick these all off, I'm proud to present the first keynote video, which takes us to Babel.
Read more
---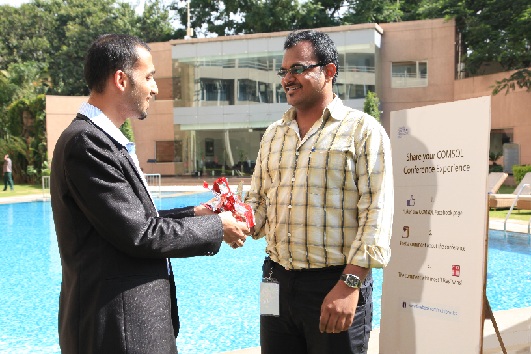 On November 2-3 the COMSOL conference made its stop in Bangalore, India. This two-day event hosted eminent keynote speakers, user presentations, minicourses, poster sessions, and finally closed with an awards ceremony. Here's a re-cap of the highlights of the COMSOL Conference Bangalore 2012:
Read more
---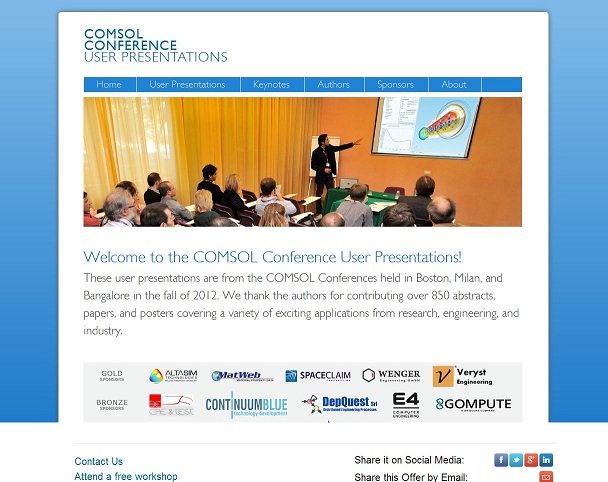 I know many of you have been wondering when the user presentations from this year's COMSOL Conference would be published. Today we get to tell you that the presentation slides, papers, and posters are now available online. And as you will see, it is quite the collection too. The COMSOL Conference User Presentations are here.
Read more
---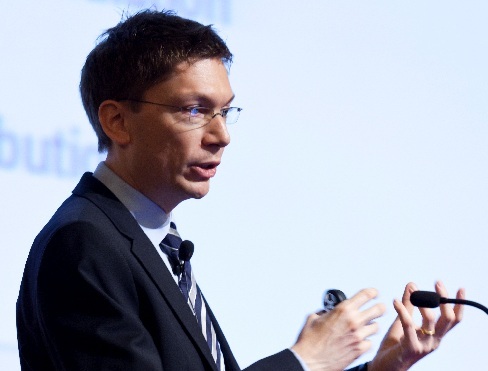 They say that an image is worth more than a thousand words, and I couldn't agree more. In that vein, we'd like to show you our enthusiasm over the European COMSOL Conference held in Milan, Italy earlier in October, through a slideshow of pictures from the event. We already thanked you in advance for making this our most-registered for event of the year. Now we want to thank you again with this slideshow.
Read more
---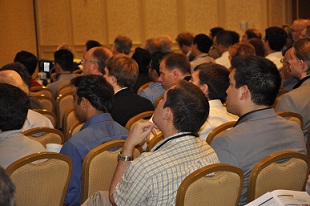 As you probably know by now, the European COMSOL Conference took place in Milan, Italy on October 10-12. As Phil has already mentioned in his blog posts, it was truly a remarkable event and I would like to share some of my impressions with you as well. This year's program was packed with a wealth of very exciting presentations, training opportunities, and networking events.
Read more
---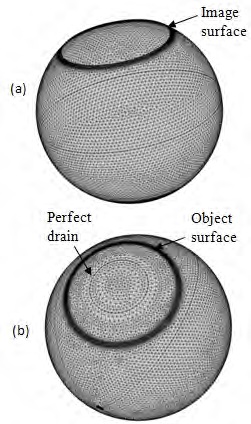 The "Gonzaga Room" at the COMSOL Conference in Milan was a pleasant setting for an interesting presentation. There, I saw Dejan Grabovickic present his paper titled: "Analysis of Super Imaging Properties of Spherical Geodesic Waveguide Using COMSOL Multiphysics". His waveguide consisted of two copper spheres about the size of a soccer ball, one inside the other and separated by a very thin gap. I'm happy I attended this particular presentation, as it would later receive one of the Milan Conference […]
Read more
---
On October 10th, the COMSOL Conference transitioned over from the United States to Europe, and I followed along. The big news from our conference in Milan is that over 350 people turned out for the first day alone, and around 100 more over the following days. Something else that struck me was that the facilities for the European COMSOL Conference were quite spectacular. The hotel in Milan was of an antique style, with large paintings that deck the walls of […]
Read more
---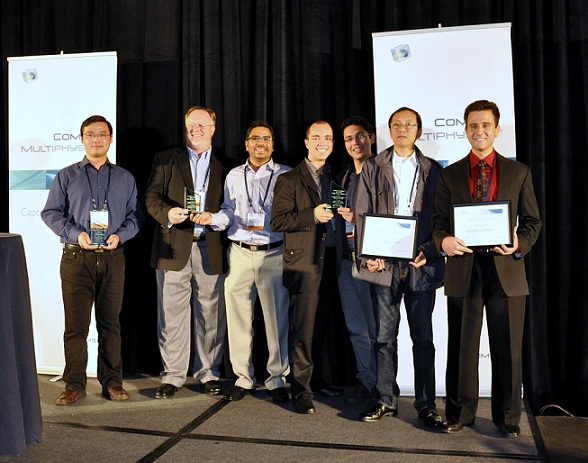 As the conference opened in Milan today, we would like to take a moment and congratulate the COMSOL Conference Boston 2012 paper and poster winners. Three "Best Paper", two "Best Poster", and one "Popular Choice" awards were handed out.
Read more
---
Get new posts by email
---
Categories
---
Tags