Starting with the release of COMSOL Multiphysics® 4.3b you can work with multiphysics simulations right from the user interface of the Autodesk® Inventor® CAD system. Called the One Window interface, this functionality is available with LiveLink™ for Inventor®. The result of the work by our external interfaces and integrations development team, the One Window interface, is a completely new environment for simulations that are embedded in the Inventor® user interface. It contains the Model Builder, Settings, and all other views […]
Read more
---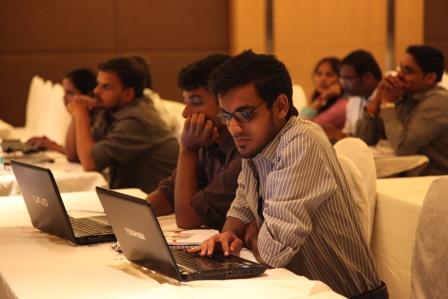 Are you an engineer under the age of 35, located somewhere in the Asia-Pacific region? If the answer is yes, you are eligible to enter the All IEEE-R10 Young Engineers' Humanitarian Challenge 2013. The contest aims to engage young engineers to solve humanitarian problems using technology and entrepreneurial leadership. Many innovative project ideas have been submitted to this engineering contest in the past, and the winners have received funding to implement them. This year it could be your project that […]
Read more
---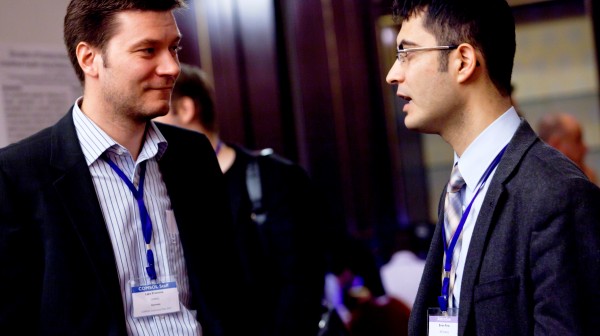 If you are following this space, you have probably heard us talk about the upcoming users' conference. Some of you might still be unsure of what this event is all about and what it can offer you, so we've put together a "Top 5″ list of reasons why you should attend the COMSOL Conference 2013. The conference has a wide and varied range of offerings. Unlike a lot of conferences out there, you don't have to present a paper to […]
Read more
---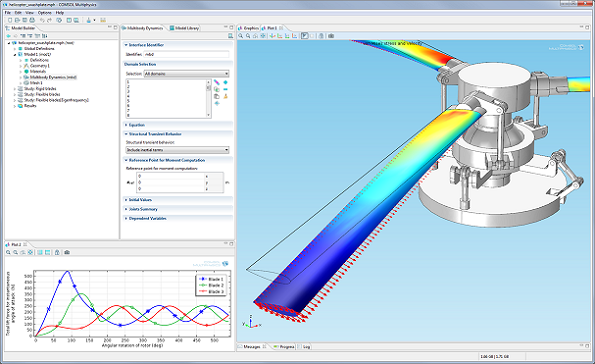 The new Multibody Dynamics Module provides engineers with an advanced set of tools to design and optimize mechanical systems to reduce product development costs. This module enables simulation of an assembly of flexible and rigid bodies, along with physical phenomena like structural, heat, electrical, and others. One of the key capabilities included in this module is an easier and faster way of building connections between different bodies using various types of predefined Joints. The objective of multibody analysis is to […]
Read more
---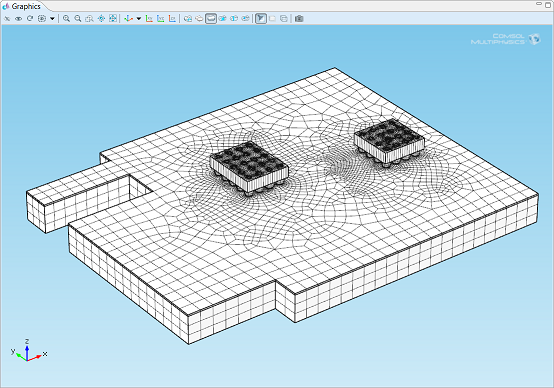 Swept meshing is a geometry discretization technique available in COMSOL Multiphysics for specific types of geometries, including thin geometries, geometries with bends, and models with little or no variation in a specific direction. A swept mesh starts at a source boundary and sweeps along to a specified destination boundary. In previous versions of COMSOL Multiphysics, the source and destination boundaries generally needed to be specified by the user. However, in the latest release, COMSOL Multiphysics version 4.3b, the swept mesh […]
Read more
---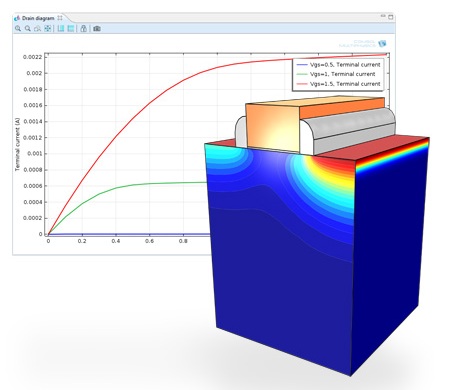 In a paper titled "Choosing a Gate Dielectric for Graphene Based Transistors", the applications of a semiconducting form of graphene are examined. As we have seen before, single-layer graphene is not a semiconductor, it is a zero bandgap conductor (a semimetal). Efforts are well underway to introduce bandgaps to graphene, which would make it semiconducting with a room temperature mobility an order of magnitude higher than silicon. The race is already underway to find applications for such a material once […]
Read more
---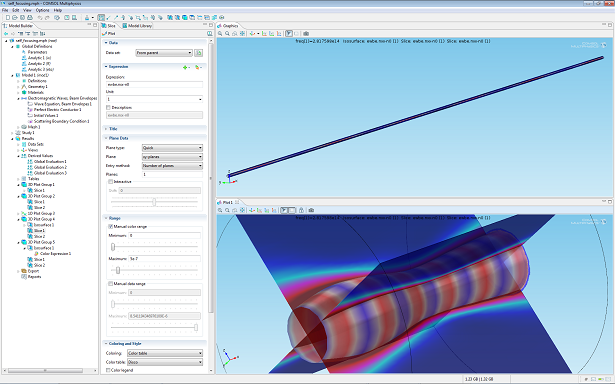 The new COMSOL Multiphysics Wave Optics Module provides engineers with a great set of features for designing their simulations. One of the new capabilities included in this module is the groundbreaking beam envelope method for electromagnetic full-wave propagation. We hope this feature will become instrumental to the optics community.
Read more
---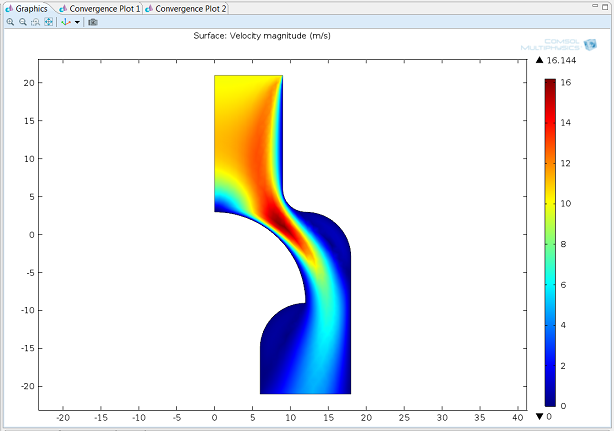 Our newest release, COMSOL Multiphysics version 4.3b, contains so many new modules and features, certain additions might get lost in the fray. One addition to the COMSOL Multiphysics base package we don't want you to miss is the ability to create 2D models from cross sections of 3D geometries. This easy-to-use feature allows engineers to simplify the model, gain understanding of and fine-tune parameters, and dramatically reduce simulation time.
Read more
---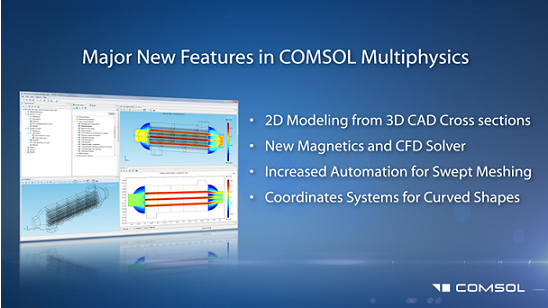 We've been dropping hints for the past few weeks here on the blog, and the time has finally come when we can officially unveil the release of COMSOL Multiphysics 4.3b. Five new products extend our product suite, and there are plenty of new features to enhance your simulation experience. The latest version of COMSOL Multiphysics is here, and you do not want to miss out on the news.
Read more
---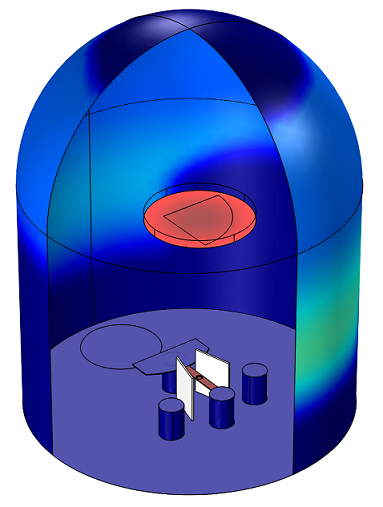 Graphene can be created by way of thermal decomposition at high vacuum. In order to design and optimize these high vacuum systems engineers might look to simulation, but there are currently not many modeling tools that are up to the task. Let's have a look at how vacuum systems are relevant to graphene production, why you should simulate them, and how.
Read more
---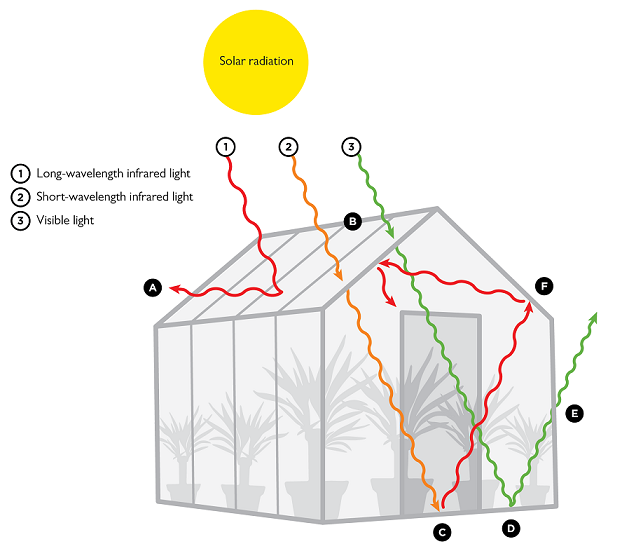 Given the title of this blog post you might expect it to be about global warming, and I won't blame you for it; greenhouse effect has become another popular term used when debating climate change. However, its original and literal meaning refers to a very different process, in particular when it comes to heat retention. Here we will describe the effect of heating up an actual greenhouse and suggest steps for optimizing its design.
Read more
---
Get new posts by email
---
Categories
---
Tags