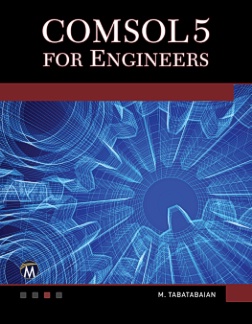 Today, guest blogger Mehrzad Tabatabaian discusses turning COMSOL Multiphysics models into apps, a point of focus in his book COMSOL5 for Engineers. Accurately predicting the behavior of objects and systems is a key element in any design workflow. Computational tools like COMSOL Multiphysics help to ensure this, enabling simulation experts to easily test different designs. Now, with the Application Builder, these experts can turn their models into easy-to-use apps that can be accessed by a larger technical community.
Read more
---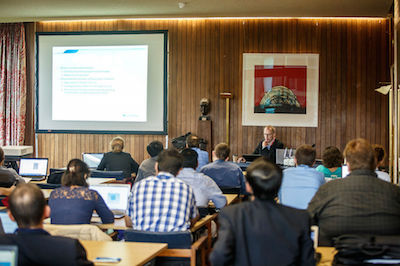 If you are looking for an interactive training event where you can learn the basics of COMSOL Multiphysics and the Application Builder in just one day, and at no cost — keep reading. COMSOL Days are training events held around the U.S. and globally. These events include minicourses and networking opportunities that will leave you ready to start using simulation and building apps with confidence.
Read more
---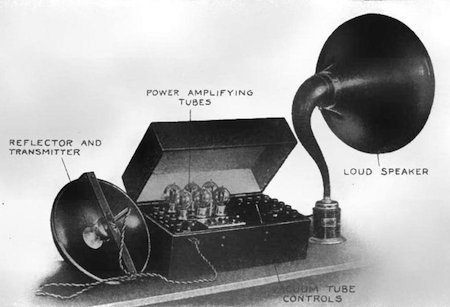 When the loudspeaker was first introduced, it fascinated listeners by translating electricity into amplified sound. Since that time, the device continues to be recognized for its innovative properties, while undergoing improvements and finding new uses. On this day, which marks 100 years since the first public display of a loudspeaker, we explore the device's rich history and simulation's role in advancing its design.
Read more
---

The time has come. The latest version of COMSOL Multiphysics® — version 5.2 — is here. With this release, we bring you a number of upgrades to the Application Builder and COMSOL Server™ as well as various improvements to our other existing products. Here's a quick summary of what you can expect in version 5.2.
Read more
---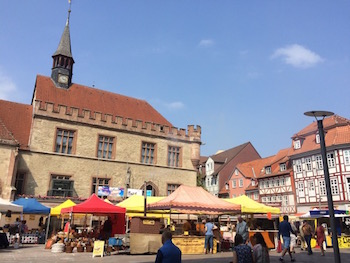 Göttingen, Germany, a city located in the valley of the Leine River, is home to one of our COMSOL branch offices. Recognized as a university town, the city features a vibrant and youthful atmosphere, with an emphasis on freedom in scientific research and exploration. Let's take a closer look at the history of Göttingen's prestigious university — the University of Göttingen — and learn more about the character and feel of the city.
Read more
---

When first introduced, simulation was utilized by just a handful of R&D specialists. Today, a wide community uses simulation to design products, enabling organizations to address complex designs and optimize their workflows. Now, simulation-led design is made even more accessible thanks to several recent developments.
Read more
---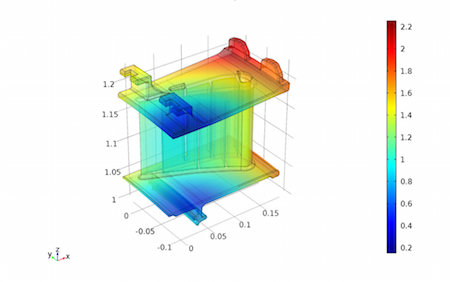 In the science and engineering community, models are vital to design and development. But can models be protected by copyright law? Establishing the level of creativity required for copyright protection is relatively easy in comparison to patent law, which requires inventions to be novel and non-obvious. Additionally, copyright law does not require the secrecy measures needed to qualify for trade secret protection. We explore the appeal of using copyright to protect models and the functionality built around them.
Read more
---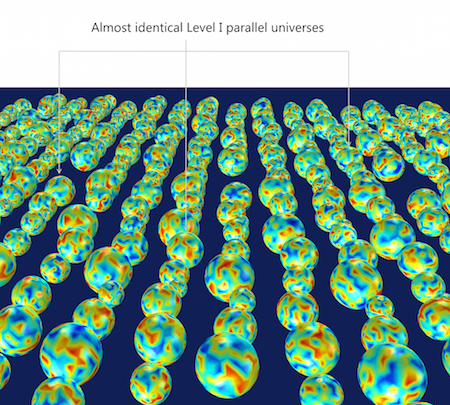 What is the relation between the extremely popular band One Direction, quantum mechanics, and cosmology? Stephen Hawking may just have explained this relation in one of his recent talks at the Sydney Opera House. It has to do with the prediction of parallel universes, where we, in an infinite number of worlds, could find worlds that are almost identical to ours but with all possible permutations and differences, much like the 410-page books in The Library of Babel by Borges.
Read more
---
Ajay S S | April 23, 2015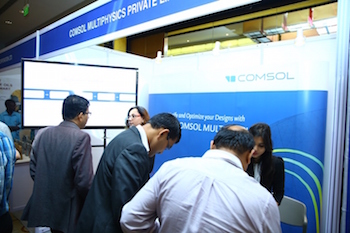 Last month, researchers and developers gathered in Chennai, India for the 7th annual Conference on Automotive R&D Trends. Emphasizing the importance of research and development in India's automotive industry, this year's theme was "Towards Strengthening Indian Automotive R&D". At the conference, our Managing Director Vineet Dravid presented a new approach to product development. He was joined by David Neihguk of Mahindra & Mahindra, who discussed the role of COMSOL Multiphysics in optimizing their muffler design.
Read more
---

Today marks the release of COMSOL Multiphysics version 5.1. The latest COMSOL software version brings you 20 demo apps and many new features and functionality updates to numerous products. Here's what you can expect after downloading version 5.1.
Read more
---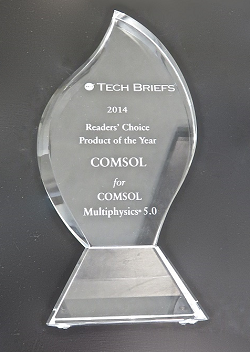 COMSOL Multiphysics was awarded the 2014 NASA Tech Briefs' Readers' Choice Product of the Year, just a month after winning NASA Tech Briefs' Product of the Month in December 2014. Learn more about this award and how it reflects the influence of COMSOL Multiphysics in the future of design engineering.
Read more
---
Get new posts by email
---
Categories
---
Tags