We previously wrote about how engineers at IAV, a leading automotive engineering company, used simulation to reduce sloshing in vehicles. Today, we'll demonstrate how to set up your own sloshing tank model in COMSOL Multiphysics using a separated two-phase flow model with two fluids that have a large difference in density.
Read More
---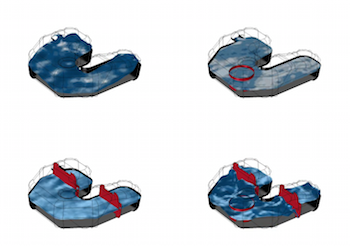 When a vehicle rapidly accelerates or brakes, the liquid within its tanks moves back and forth, producing dynamic forces and splashing — a process known as sloshing. Using COMSOL Multiphysics, a team of simulation engineers at IAV found that these forces could be efficiently reduced through the numerical optimization of the internal wave breakers, without impeding the fluid supply. Today, we'll explore this force reduction approach and the principles behind it with our own tank geometry example.
Read More
---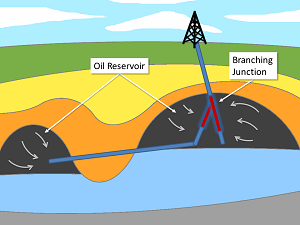 Safe and cost-effective drilling is a major issue in the oil and gas industry. In addition to the common prospecting risk, the borehole itself provides uncertainties that are not desired, but unavoidable. Today, we would like to show how numerical simulations can help here. The goal is to predict the stability of an open-hole multilateral well for deciding if the well will need expensive mechanical stabilization — or not.
Read More
---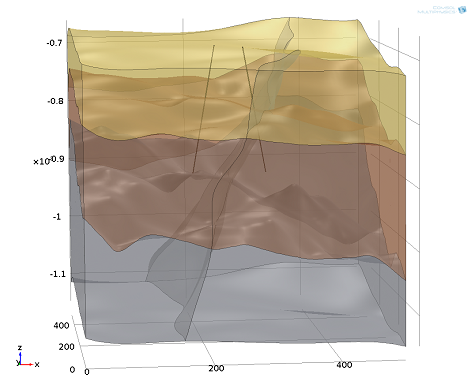 In the second part of our Geothermal Energy series, we focus on the coupled heat transport and subsurface flow processes that determine the thermal development of the subsurface due to geothermal heat production. The described processes are demonstrated in an example model of a hydrothermal doublet system.
Read More
---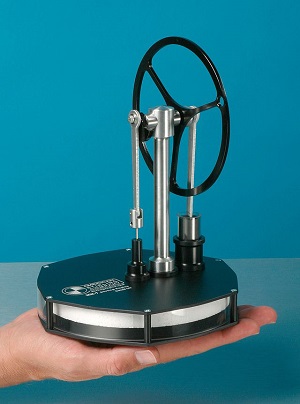 Stirling engines, or heat pumps, are systems that are able to work on incredibly low temperature differences. In fact, some types of Stirling engines only need human body heat in order to operate. Here, we explore the dynamics of this interesting machine that you can build at home and demonstrate how to model it using COMSOL Multiphysics.
Read More
---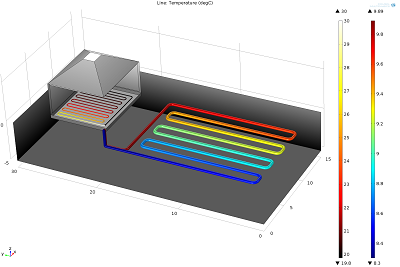 The use of geothermal heat for building climatization is a cost-effective and sustainable method. In part three of our Geothermal Energy series, we will have a closer look at shallow tubing heat collectors. An accurate prediction of their thermal performance, considering both the piping layout and local thermal properties, turns out to be an appropriate job for the Pipe Flow Module.
Read More
---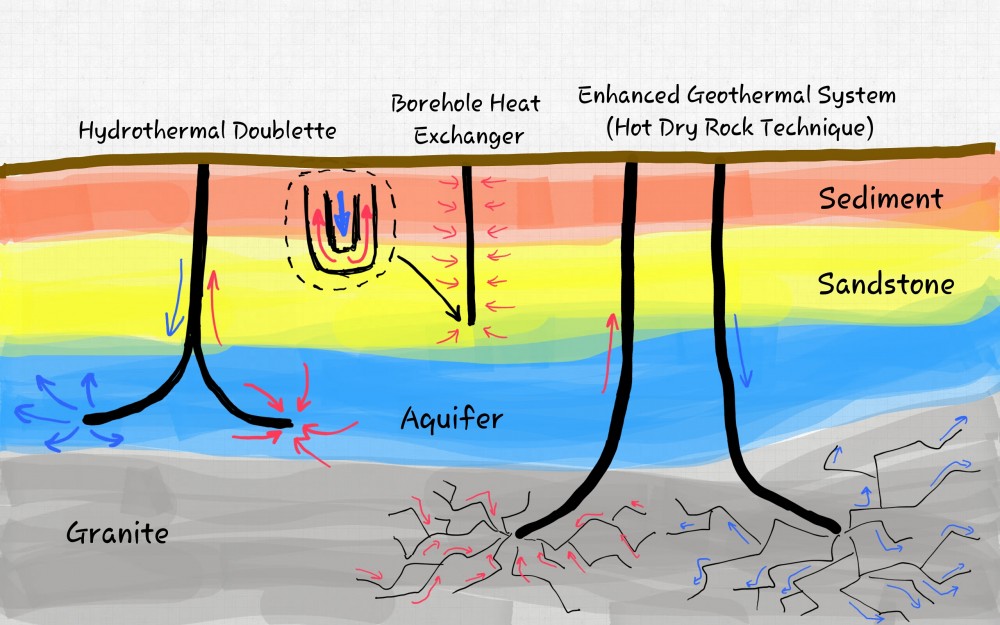 In this first entry of our new Geothermal Energy series, we introduce the concept of modeling geothermal processes and the many physical phenomena involved. We also show you an example model of a borehole heat exchanger.
Read More
---