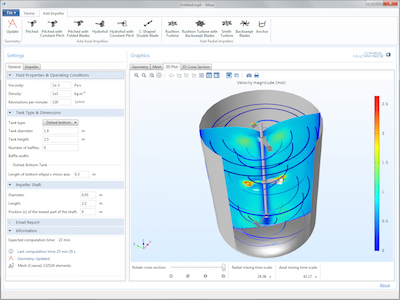 COMSOL applications created with the new Application Builder will make sophisticated simulations based on parameterized CAD models more accessible than ever before. A COMSOL application allows easy access to not only parameterized models but also completely different geometry configurations, such as a mixer with a variable number of impeller blades or a variable number of impellers. To make this easy for the application developer, we have made available cumulative selections and geometry parts. See how these tools work.
Read More
---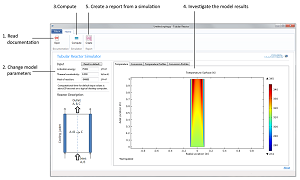 The Tubular Reactor application is a tool where students can model a nonideal tubular reactor, including radial and axial variations in temperature and composition, and investigate the impact of different operating conditions. It also exemplifies how teachers can build tailored interfaces for problems that challenge the students' imagination. The model and exercise are originally described in Scott Fogler's book Elements of Chemical Reaction Engineering. I wish I had access to this type of tool when I was a student!
Read More
---
Ed Fontes September 10, 2014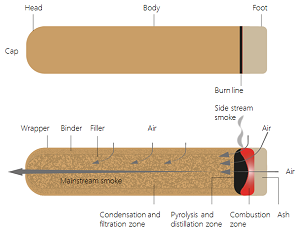 As a chemical engineer, I can't just smoke a cigar and leave it at that. Here, I investigate the anatomy, structure, and chemical process zones of a cigar and show you a simple model of the temperature distribution of the smoke in a cigar as well as the concentration of oxygen.
Read More
---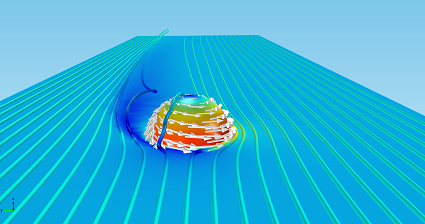 The Beckham and Maradona curl obtained with the inside of the soccer cleat (football boot), and the curl by Eder, Nelinho, and Roberto Carlos with the outside of the cleat, is due to the Magnus effect. The effect is named after the scientist who first observed it in a laboratory in the 1850s. The Magnus effect explains the side-force on a sphere that is both rotating and moving forward. We'll use it to analyze the FIFA World Cup™ match ball.
Read More
---